Islanders against GST
Posted Tue 20th July 2010 at 12:56
Residents are up in arms at the prospect of GST (goods and services tax) being introduced.

Ray Berry said the tax could finish the island at last night's people's meeting.

"This is not just a law - it is a thief in the night," said Mr Berry. "Guernsey is robbing us of our future.

"We need to stand up to Guernsey as this could be the death knell of Alderney. If we say yes, yes, yes to Guernsey we might as well forget about being the States of Alderney and just become a parish of Guernsey."

Former States member Louis Jean said: "We're going to end up with TRP, Zero 10, our water rates up ten per cent a year and now GST. The cost of electricity here is well known to be the highest in the Channel Islands. How much more can this community take?"

Alderney Chamber of Commerce president Andrew Eggleston said his members were unanimous in their opposition to GST.

Lawyer Paul Arditti suggested the States seek independent legal advice on the historic 1948 agreement with Guernsey - the law which says Alderney residents must pay Guernsey taxes.

States member Boyd Kelly, convener at the meeting, said the issue was being debated as Guernsey wanted to be "politically inclusive" - and not simply pass legislation without hearing Alderney's views.

Mr Kelly added: "I can assure you the fact it is going to open States reflects the views of States members who wanted their views to be known so they can be taken back to Guernsey."

Mr Kelly also suggested the island could be heading for a constitutional showdown with Guernsey, should GST be introduced without Alderney's backing.

However, Policy and Finance Committee chairman Richard Willmott said he had been assured by Chief Minister Lyndon Trott that the chance of GST being brought in was now less likely than ever before.
---
Next story: Red light for Hummer
Previous story: Blue Islands boss to host meeting
Current issue 1279 - Sep 22nd 2023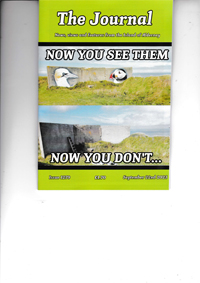 Back Issues
Back issues
of the Journal are now available

The Guernsey Bereavement Service has made three visits to Alderney over the past few months and would like to continue to help you. We are visiting the island again on Tuesday, 12th November 2013 and would invite anyone who feels they would like Bereavement Counselling to telephone the Bereavement Service Office on 257778 to make a time to meet one of our counsellors.

What's on in Alderney

, ,

, ,
Journal all over the World

Great Wall photo wins picture prize
Things to do in Alderney
Contact details of Alderney Clubs and Societies