Merger would "cost jobs"
Posted Thu 15th July 2010 at 15:29
Business leaders in Alderney believe the merger of Blue Islands and Aurigny would increase unemployment.

Alderney Chamber of Commerce president Andrew Eggleston said the initial reaction to the proposed takeover had not been positive.

"There is great consternation," said Mr Eggleston. "The first impressions I've had suggest everyone is concerned.

"This is bound to create further unemployment in the island and could lead to Aurigny's reservations office closing down. We are also concerned that this will affect our direct link to the UK."

Mr Eggleston said Aurigny offered a superior Alderney service when compared to Blue Islands.

"Blue Islands haven't bothered as much with Alderney passengers as Aurigny. The main reason appears to be that Blue Islands has just been servicing its hotel in the island."

Meanwhile, States member John Beaman is also concerned the proposed takeover could cost jobs.

He said: "We do have unemployment in Alderney at the moment and Aurigny is an employer. I believe about 20 people are employed by them at the airport, so we will need to help them should there be any job losses."

Mr Beaman went on to say the level of service offered by Aurigny needed to be maintained and that Guernsey should discuss any windfall from the sale with Alderney.

"It doesn't really matter whose logo is on the plane but the level of service and price of flights are important. Aurigny has also provided us with medical evacuation, so that needs to be maintained.

"There's a whole lot of things we need to discuss with the States of Guernsey before this sale proceeds, including the possibility of a windfall."

On Wednesday Mr Beaman said he was shocked at news of the possible merger and called for Alderney's 'lifeline' routes to Southampton and Guernsey to be preserved.

Blue Islands currently operates flights from Alderney to Guernsey, while Aurigny runs services to both Guernsey and Southampton.
---
Next story: Exclusive interview with Derek Coates
Previous story: Aurigny and Blue Islands could merge
Current issue 1278 - Sep 8th 2023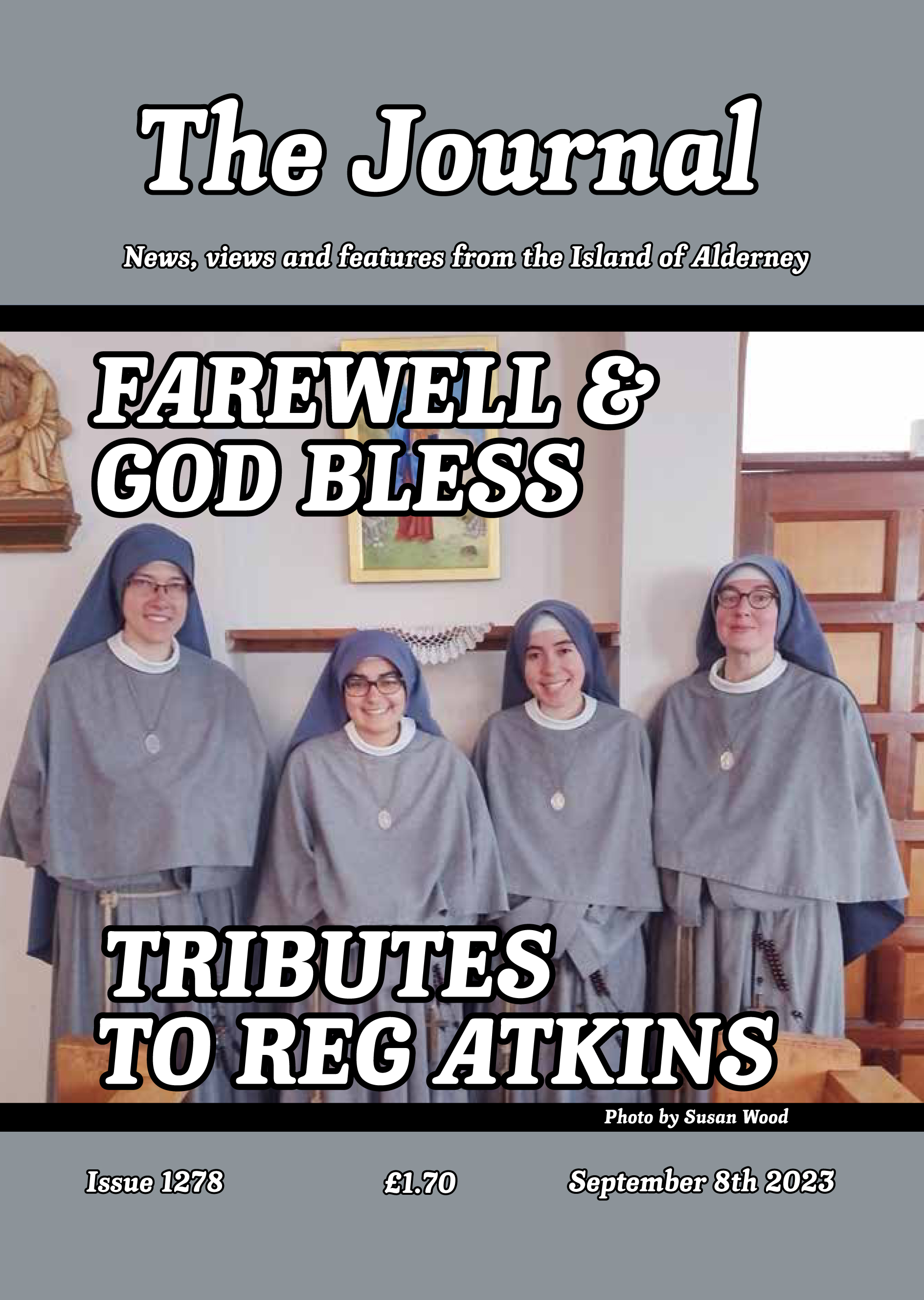 FAREWELL & GOD BLESS
TO THE NUNS
TRIBUTES TO REG ATKINS
Back Issues
Back issues
of the Journal are now available

The Guernsey Bereavement Service has made three visits to Alderney over the past few months and would like to continue to help you. We are visiting the island again on Tuesday, 12th November 2013 and would invite anyone who feels they would like Bereavement Counselling to telephone the Bereavement Service Office on 257778 to make a time to meet one of our counsellors.

What's on in Alderney

, ,

, ,
Journal all over the World

Great Wall photo wins picture prize
Things to do in Alderney
Contact details of Alderney Clubs and Societies