Exclusive interview with Derek Coates
Posted Fri 16th July 2010 at 14:51
Derek Coates says there's "no chance" of Blue Islands cutting Alderney's direct link to the UK.

Healthspan boss Mr Coates was speaking ahead of a possible takeover of Aurigny, which currently operates services between the island and Southampton.

In a revealing interview, Mr Coates said job losses were inevitable should the merger take place. He also declared Trislander planes could be finished within three years.

When asked about the ramifications any takeover would have for Alderney, Mr Coates said: "It will provide the same secure links as before - direct links to Guernsey and direct links to Southampton. We will ensure the services continue and are as good as they ever were.

"The only reason Blue Islands is not flying from Alderney to Southampton at the moment is because the States of Alderney refused our application to fly in competition with Aurigny.

"There's no chance of Alderney's UK link ending and in the long run I'd like to see prices on that route come down."

Mr Coates went on to say there would be job losses should Blue Islands take over the Guernsey States-owned airline later this year. Aurigny currently employs 27 people in Alderney, including pilots, handling and reservations staff.

"I would be dishonest if I said there won't be job losses. When you put two airlines together you cannot have two managing directors and two chief executives.

"When it comes to deciding which people to keep we will not favour blue or yellow. We will take the best people to produce the best airline.

"There will certainly be some losses to handling in Alderney, as Blue Islands employs four people and Aurigny has eight. Some people may retire but we will talk through the process with everybody. At the moment I am seeking to maintain reservations and operations in Alderney."

The Trislander aircraft may also not be around for long, according to Mr Coates.

"We all love Trislanders but the sad news is they're the OAPs of the sky and have a limited life. By 2017 there will be no avgas and avgas is what Trislanders use. They are also only allowed to land and take off 39,000 times and once they've done that they're finished, no questions asked.

"If you think Trislanders will last another ten years, you're on a wing and a prayer. They might have eight years left; they might only have three. You could buy a Twin Otter, but they cost $4m; Trislanders cost £150,000. Buying an Otter would put up fares. There are a whole series of issues to be debated with the States of Alderney and States of Guernsey. One thing I do know is that Trislanders have no more than a decade left."

As for fares, Mr Coates said Blue Islands would look to offer a fair and average price to Guernsey and attempt to reduce the cost of flying to the UK.

"Competition has been very fierce. Aurigny has gone up to £45 between Alderney and Guernsey and as low as £25. I have a feeling we'll be looking at £35 - so there won't be any major shocks. We will look for a fare that's profitable but at the same time doesn't discourage industry and tourism. It will be fair, honest pricing.

"As for Southampton, I'd like to think we could reduce the cost of flying there by increasing demand on the route."

Mr Coates said Blue Islands would do everything it could to promote tourism in Alderney.

"I think we can boost tourism and my God it needs it. This is the quietest year ever in Alderney. I suspect it hasn't been good for any business.

"Somebody has got to put Alderney on the map and that's one of my intentions. Look what an amazing island it is. It's one of the most beautiful places in the world - it's the jewel of the Bailiwick. Guernsey Tourism has done very little to promote Alderney historically - there's been a poor job done and somebody's got to change that. We need to make sure Alderney's on people's holiday agenda - right now it's not.

"I love Alderney. I'm going to live there one day and don't want to upset people to the point I can't go to the pub. I also have a hotel there, so I want tourism in Alderney to be successful."

Mr Coates finished the interview by saying Aurigny's iconic Joey plane would remain in service.

"Joey will carry on. She may have to change from her yellow wedding dress into a new blue dress, but she'll still have a smiling face."
---
Next story: Alderney Shipping bags vital contract
Previous story: Merger would "cost jobs"
Current issue 1278 - Sep 8th 2023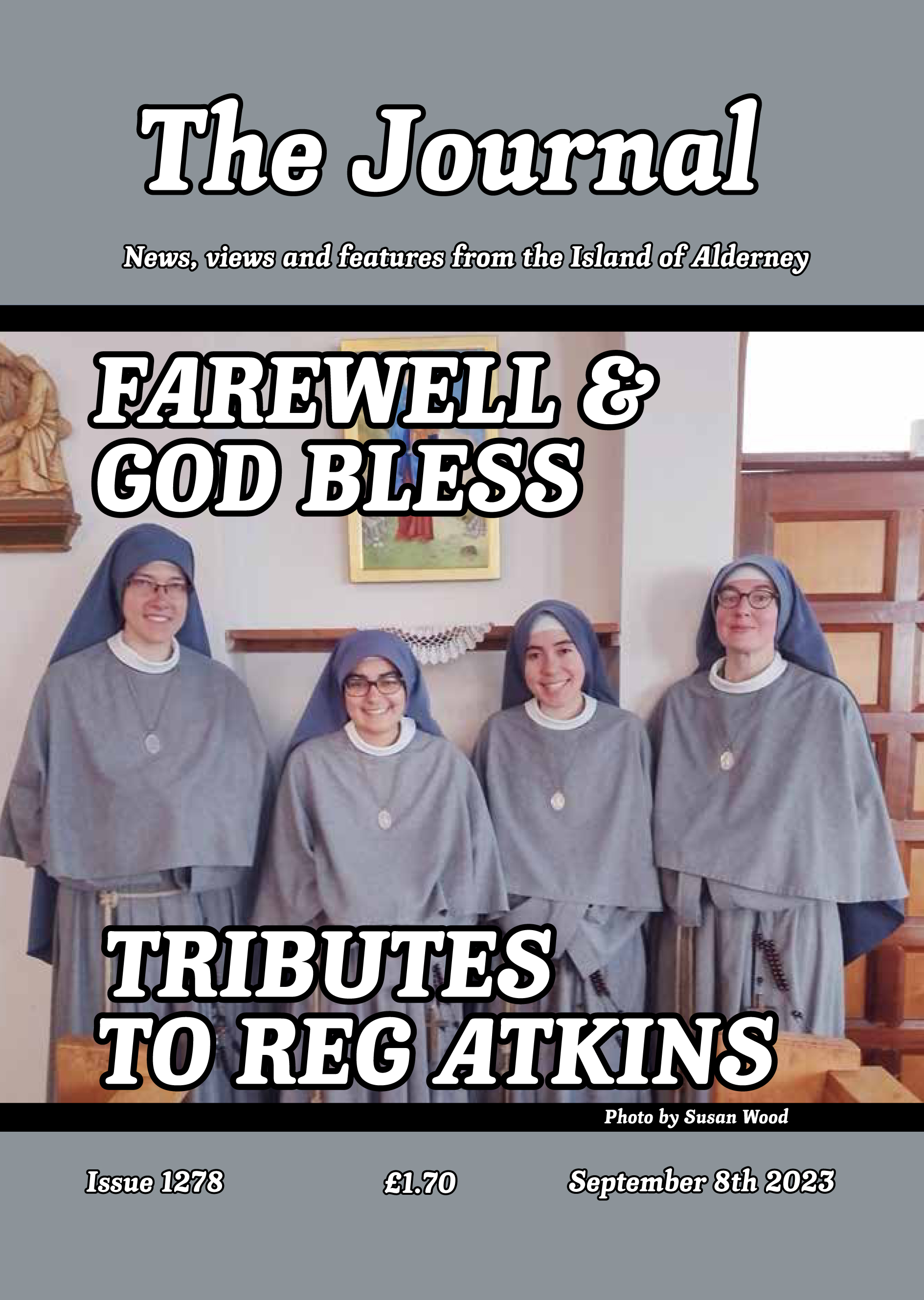 FAREWELL & GOD BLESS
TO THE NUNS
TRIBUTES TO REG ATKINS
Back Issues
Back issues
of the Journal are now available

The Guernsey Bereavement Service has made three visits to Alderney over the past few months and would like to continue to help you. We are visiting the island again on Tuesday, 12th November 2013 and would invite anyone who feels they would like Bereavement Counselling to telephone the Bereavement Service Office on 257778 to make a time to meet one of our counsellors.

What's on in Alderney

, ,

, ,
Journal all over the World

Great Wall photo wins picture prize
Things to do in Alderney
Contact details of Alderney Clubs and Societies