Aurigny and Blue Islands could merge
Posted Wed 14th July 2010 at 19:21
It is being reported that Aurigny and Blue Islands could merge.

Aurigny staff are understood to have been told that Blue Islands has put in a bid to buy the States-owned airline and that Guernsey's Treasury and Resources Department is considering the offer.

Guernsey States is thought to be keen to offload the loss-making airline. However, any deal would need to be ratified by States members.

Alderney States member John Beaman, who is responsible for tourism, said any possible deal must not jeopardise the island's links to Guernsey and Southampton.

When told about the merger plans, Mr Beaman said: 'This is a big shock. However, if it goes through, we need to maintain our air routes. I will push for assurances on our lifeline service to the UK. I also hope the standard of service remains high and that prices are maintained.

'There's bound to be some concern about this in the island but all we can do is wait for the process to unfold.'

Press releases from Treasury and Resources and Aurigny are expected soon.

Aurigny and Blue Islands are currently the only airlines serving Alderney. Aurigny runs services to Guernsey and Southampton, while Blue Islands operates to Guernsey. In 2008 Blue Islands scrapped its Alderney-Bournemouth route.
---
Next story: Merger would "cost jobs"
Previous story: Alderney burglaries: more arrests made
Current issue 1278 - Sep 8th 2023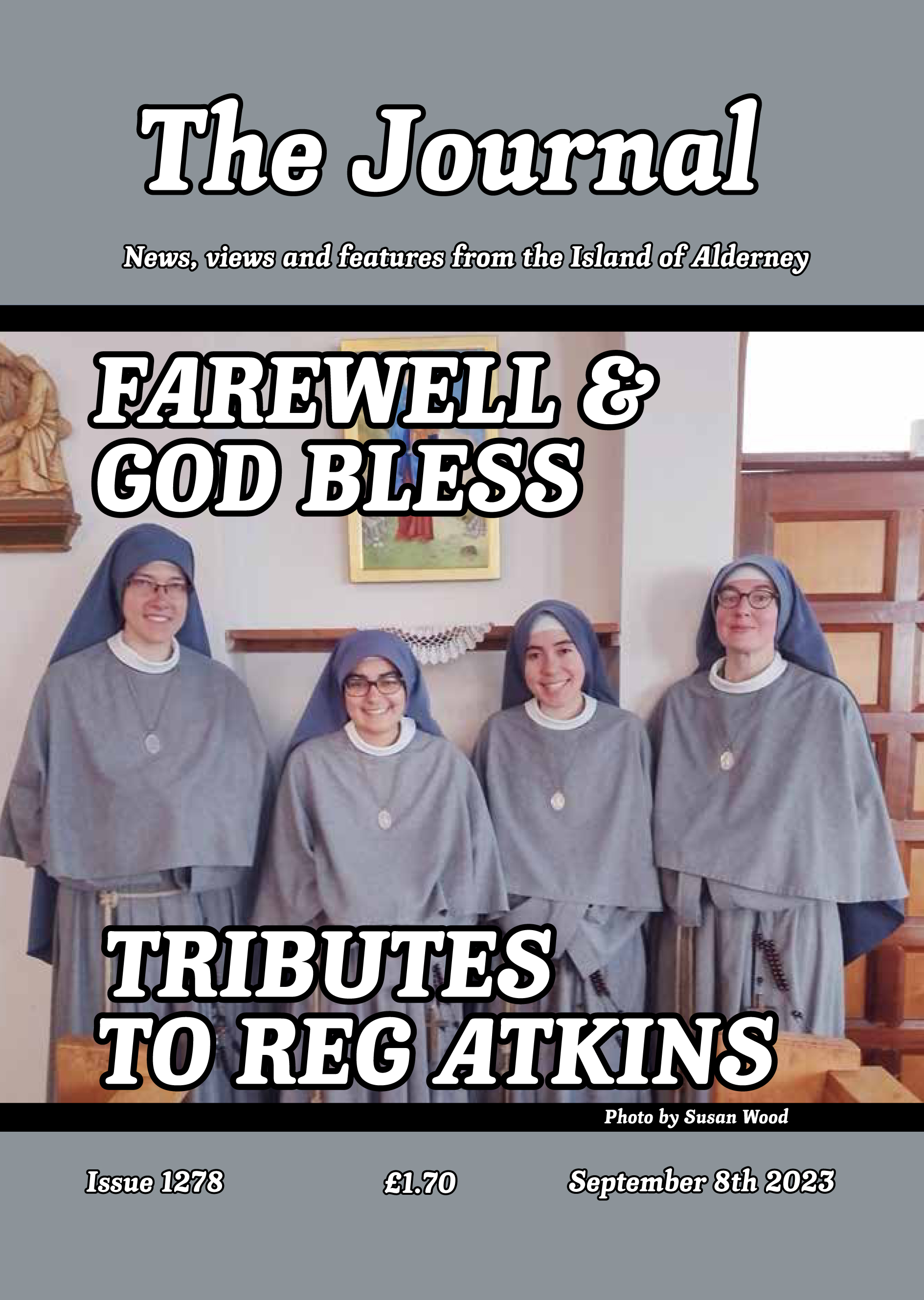 FAREWELL & GOD BLESS
TO THE NUNS
TRIBUTES TO REG ATKINS
Back Issues
Back issues
of the Journal are now available

The Guernsey Bereavement Service has made three visits to Alderney over the past few months and would like to continue to help you. We are visiting the island again on Tuesday, 12th November 2013 and would invite anyone who feels they would like Bereavement Counselling to telephone the Bereavement Service Office on 257778 to make a time to meet one of our counsellors.

What's on in Alderney

, ,

, ,
Journal all over the World

Great Wall photo wins picture prize
Things to do in Alderney
Contact details of Alderney Clubs and Societies