Search for Cliff will continue
Posted Fri 9th October 2009 at 15:37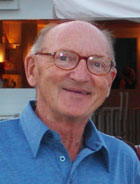 A search for missing Alderney man Clifford Wannop will resume tomorrow (Saturday).

Mr Wannop, 83, was reported missing a week ago to police in the Isle of Skye, Scottish Highlands.

The former States vet, of Vert Courtil, was holidaying in the area and staying in the Kinloch area of Sleat, Isle of Skye. He had failed to return from a walk in a forest near Kinloch Lodge Hotel.

An extensive search of the Kinloch area began last Friday. Police have been assisted by mountain rescuers, the local lifeboat, two RAF helicopters and a team of dogs and their handlers. Nearby waterways have been searched by local boats and kayaks.

On Thursday the police decided to continue searching for Mr Wannop.

Speaking yesterday afternoon, Inspector Duncan Maclean said: "The Kinloch area has been extensively searched since Friday for Mr Wannop.

"It is hoped to continue with further searches on Saturday with police and dogs and the three local mountain rescue teams from Skye, Kintail and Glenelg.

"We are continuing to appeal to anybody who may have seen Mr Wannop or been in the area to contact us."

When last seen Mr Wannop was wearing brown trousers, a brown checked shirt, quilted jacket and a flat cap. His two sons describe him as being very active for his age.

Anyone with information should contact police on 01478 612888 or call Crimestoppers, in confidence, on 0800 555111.
Related story: Missing vet's body is found
---
Next story: C-Permit plans are 'hare brained'
Previous story: Locals toast the lifeboat
Current issue 1283 - Nov 17th 2023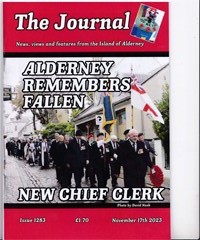 ALDERNEY REMEMBERS FALLEN
NEW CHIEF CLERK
Back Issues
Back issues
of the Journal are now available

The Guernsey Bereavement Service has made three visits to Alderney over the past few months and would like to continue to help you. We are visiting the island again on Tuesday, 12th November 2013 and would invite anyone who feels they would like Bereavement Counselling to telephone the Bereavement Service Office on 257778 to make a time to meet one of our counsellors.

What's on in Alderney

, ,

, ,
Journal all over the World

Great Wall photo wins picture prize
Things to do in Alderney
Contact details of Alderney Clubs and Societies