States to debate price hikes
Posted Thu 4th December 2008 at 12:02
Alderney's politicians will attempt to push through a myriad of measures at their December meeting.

The island's States members will vote on whether to approve a five per cent increase in occupiers' rates and decide if they should push through plans to pay themselves a flat-rate salary of £7,000 a year, as opposed to receiving a meetings attendance allowance.

Members will also decide whether to purchase land, at a total cost of £214,000, in order to extend the Royal Connaught Residential Home. In the Billet, Policy and Finance Committee chairman Richard Willmott said increased demand for residential accommodation had led the States to consider the move.

Members will also debate harbour charges following the General Services Committee's recommendation that harbour and pilotage dues, as well as mooring charges, be increased by 5.8 per cent.

Various other price increases will also be discussed, including plans to increase the cost of employment permits and a proposal to raise fees for importing heavy vehicles into the island.

A people's meeting will precede the meeting at 7pm on Wednesday, December 10, in the Island Hall.

The December 17 meeting, which begins at 4.30pm, will be Barbara Benfield's last, after she decided not to stand for re-election. Lin Maurice, Barry Pengilley and Bill Walden could also be taking part in their final meeting, depending on whether they are successful or not at this weekend's election.
---
Next story: Allen tops poll on dramatic election night
Previous story: Pay issue divides election candidates
Current issue 1279 - Sep 22nd 2023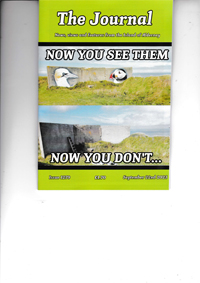 Back Issues
Back issues
of the Journal are now available

The Guernsey Bereavement Service has made three visits to Alderney over the past few months and would like to continue to help you. We are visiting the island again on Tuesday, 12th November 2013 and would invite anyone who feels they would like Bereavement Counselling to telephone the Bereavement Service Office on 257778 to make a time to meet one of our counsellors.

What's on in Alderney

, ,

, ,
Journal all over the World

Great Wall photo wins picture prize
Things to do in Alderney
Contact details of Alderney Clubs and Societies