Pay issue divides election candidates
Posted Wed 3rd December 2008 at 10:45
The question over whether Alderney's politicians should be paid a salary divided the island's election candidates at last night's hustings.

Sitting members Barry Pengilley and Bill Walden, as well as John Beaman, Martin Hunt and Geoffrey Sargent, said they were in favour of States members receiving a flat-rate salary, as opposed to the current system which sees them receive an attendance allowance of £60 for each half-day session of meetings they attend.

Mr Pengilley said a report produced by Guernsey's Deputy Bailiff, Christopher Day, was excellent and that a flat-rate figure would encourage young people to stand for the States.

Mr Walden agreed with Mr Pengilley and said a flat-rate system would abolish the 'rigmarole' of claiming expenses.

Mr Hunt and Mr Sargent also spoke in favour of a flat-rate system, while Mr Beaman said he thought members should be paid a combined £60,000 per year, rather than £70,000 ? a figure suggested by Mr Day in his public report.

Lois FitzGerald was the first candidate to speak out against the salary idea.

She said: "A flat-rate salary is not a good idea. If we give States members a salary we give them a job and States members should not regard themselves as employees.

"An attendance allowance rewards people for what they do. People may skip meetings if a salary is brought in and some members would make more effort than others."

Boyd Kelly also said he was against the introduction of a salary.

He said: "I suspect the flat-rate allowance question may be academic as it will be debated by the current States this month. However, I don't agree with a flat-rate allowance being introduced.

"I also don't agree that it will encourage younger people to stand. The only way we will get younger people to stand is if we convince employers to give them time off for States business."

Peter Allen agreed with Ms FitzGerald and Mr Kelly.

He said: "I used to work as a Magistrate in England and I could only claim back what I was owed. Alderney should adopt a similar system.

"Being a States member is not a job and if candidates are looking for a job then they should find something else to do."

Don Oakden said introducing a flat-rate system would lead to professional politicians in the island.

"I am against the salary idea. Introducing professional politicians is not something I would see as an improvement."

The salary issue was one of many discussed by the nine candidates at the Island Hall gathering, which was attended by around 100 people.

Alderney's tidal power project, marina plans and smoking ban were also talked about, as was the island's building regulations and green belt area.

A question about obtaining independence from Guernsey was also asked but every candidate said it wasn't practical at the present time.

Lin Maurice, who is currently a States member, was the only candidate not to attend the hustings. Sir Norman Browse, who chaired the event, apologised on her behalf and said she was unable to turn up due to family reasons.

Polling takes place this Saturday, December 6. Residents will be able to vote from 9.30am in the Members' Room at the Island Hall.
Related stories:
---
Next story: States to debate price hikes
Previous story: President against public committee meetings
Current issue 1279 - Sep 22nd 2023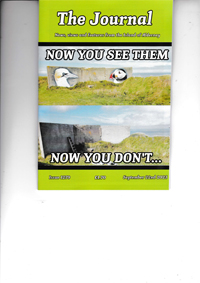 Back Issues
Back issues
of the Journal are now available

The Guernsey Bereavement Service has made three visits to Alderney over the past few months and would like to continue to help you. We are visiting the island again on Tuesday, 12th November 2013 and would invite anyone who feels they would like Bereavement Counselling to telephone the Bereavement Service Office on 257778 to make a time to meet one of our counsellors.

What's on in Alderney

, ,

, ,
Journal all over the World

Great Wall photo wins picture prize
Things to do in Alderney
Contact details of Alderney Clubs and Societies