Committees vote to spend £70k more on Saye Campsite
Posted Wed 27th March 2013 at 15:27
Alderney's Finance and Business Development, Tourism and Marketing Committees voted three to one vote in both meetings to spend £70,000 more on Saye campsite.

The Estates and Services Committee agreed to spend at least £70,000 on a new wet weather room, upgraded cafe and a static home for the site manager. The Policy Committee sent the matter for review to the two sub committees.

At the Finance meeting, chairman Robert McDowall voted against the proposal; Matt Birmingham, Tony Llewellyn and Ian Tugby voted in favour. At the BDTM meeting Matt Birmingham, Chris Rowley and Ray Berry voted in favour with chairman Neil Harvey voting against. States Member Ray Berry said he had voted in favour of the spend in order to encourage people to visit the island for events in the tourist season's shoulder months. "For that we need a broader scope of amenities," he explained. "You've got to accommodate everyone's tastes and budget and the standards have got to be reasonable - and standards at the campsite have been lagging behind for a long time."

The extra spend - if approved by the Policy Committee - would bring the total money spent on upgrading the campsite up to almost £300,000. Mr McDowall said the issue was the subject he had received most public correspondence on so far. He was in favour of simply installing a second shower block. "What surprised me was that no business case was put forward for the spend," he commented. "It was simply looked at as a lump of expenditure."


---
Next story: Biggest arts festival all set to sail in
Previous story: St Anne's Church to have oldest bell - and the most - in the CIs
Current issue 1279 - Sep 22nd 2023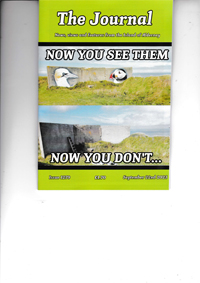 Back Issues
Back issues
of the Journal are now available

The Guernsey Bereavement Service has made three visits to Alderney over the past few months and would like to continue to help you. We are visiting the island again on Tuesday, 12th November 2013 and would invite anyone who feels they would like Bereavement Counselling to telephone the Bereavement Service Office on 257778 to make a time to meet one of our counsellors.

What's on in Alderney

, ,

, ,
Journal all over the World

Great Wall photo wins picture prize
Things to do in Alderney
Contact details of Alderney Clubs and Societies