St Anne's Church to have oldest bell - and the most - in the CIs
Posted Wed 27th March 2013 at 15:27
St Anne's Church has been given the go ahead by Bailiwick to install the Channel Islands' first full peal of bells.

It was announced earlier this year that an anonymous donor had come forward to pay for six new bells to be cast and added to St Anne's Church existing six bell peal.

And it has now emerged that a thirteenth bell, a 15th century Sanctus Bell, will join those 12. The Sanctus Bell, cast in Bury St Edmunds by Reginald Churche, belonged to St Helen's Church in Ipswich, but is now redundant. Alderney Shipping has offered to transfer the Sanctus Bell to Alderney free of charge.

But before any work was done St Anne's first had to first apply for formal permission from the Deanery of the Bailiwick of Guernsey.


---
Next story: Committees vote to spend £70k more on Saye Campsite
Previous story: Property agent passes on Tourgis
Current issue 1279 - Sep 22nd 2023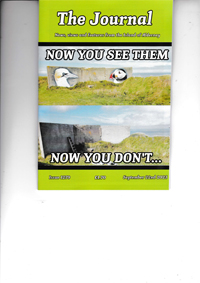 Back Issues
Back issues
of the Journal are now available

The Guernsey Bereavement Service has made three visits to Alderney over the past few months and would like to continue to help you. We are visiting the island again on Tuesday, 12th November 2013 and would invite anyone who feels they would like Bereavement Counselling to telephone the Bereavement Service Office on 257778 to make a time to meet one of our counsellors.

What's on in Alderney

, ,

, ,
Journal all over the World

Great Wall photo wins picture prize
Things to do in Alderney
Contact details of Alderney Clubs and Societies