Couple win court battle against General Services Committee
Posted Wed 23rd May 2012 at 14:12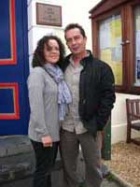 ALDERNEY'S General Services Committee breached a local man's human rights when it ordered him to remove breeze blocks he had laid down to protect his property from cars and pedestrians, a court ruled.

The Alderney Court upheld Keith Barker's appeal against the Section 29 Notice under the Road Traffic and Public Highways Ordinance, and said the GSC had failed to protect his human right to a "private and family life".

The Court heard that Mr Barker had put the blocks down in frustration after Water Lane 'migrated' 2.5metres into his property, because former States member Richard Wilmott and his wife, who own land opposite, had planted trees and shrubs that eventually encroached onto the road.

In a judgement read out by Chief Jurat Colin Partridge the Jurats said they found themselves "at a loss" to understand why the States did not instead the Wilmotts to reposition their boundary.

Jurats branded the GSC's actions as 'illegal', 'irrational' and an 'unreasonable exercise of their powers'. They demanded that the Notice be immediately annulled.

Mr Barker's victory cames after an eight year fight to restore a road-side boundary to his garden.

At the start of his appeal Alderney Court heard that in 1999 Mr Barker, a builder, had purchased a plot of land in Water Lane from George and Marjorie Baron and constructed a home on it, calling it Tout-a-nous.

In July 2002, Richard Wilmott and his wife purchased the house opposite and during the next two years their garden extensions, including the planting of saplings, trees and shrubs (now nine years old), encroached upon their boundary onto Water Lane. As a consequence its course migrated seven feet (2.5m) to the west, narrowing the road by half, and the traffic began to divert onto Keith Barker's land.

The court heard that Mr Barker first drew the attention of the States' authorities to his plight in 2004, but it was not until he had made repeated representations, including a planning application in 2007 to erect a boundary wall beside the road, that the States looked into road alignment.

In 2008 they eventually commissioned a survey, which confirmed the difference between the old and new alignment of the road. The original version was clearly shown on the Land Registry Plan.

Then in 2010, having established the road's clear migration, the Crown Advocate wrote to the Wilmotts, giving notice of the States' intent to remedy the situation. But to date, no Section 29 notice was ever issued to them.


---
Next story: Controversy over Platte Saline housing plan
Previous story: Insurance error costs Mainbrayce owner
Current issue 1284 - Dec 1st 2023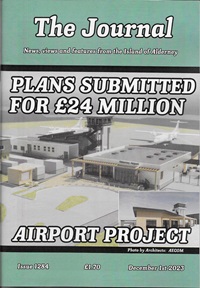 PLANS SUBMITTED FOR £24 MILLION AIRPORT PROJECT
Back Issues
Back issues
of the Journal are now available

The Guernsey Bereavement Service has made three visits to Alderney over the past few months and would like to continue to help you. We are visiting the island again on Tuesday, 12th November 2013 and would invite anyone who feels they would like Bereavement Counselling to telephone the Bereavement Service Office on 257778 to make a time to meet one of our counsellors.

What's on in Alderney

, ,

, ,
Journal all over the World

Great Wall photo wins picture prize
Things to do in Alderney
Contact details of Alderney Clubs and Societies