"Great Stone Catastrophe"
Posted Mon 23rd May 2011 at 10:55

Irate islanders have attacked the General Services Committee after it voted to position numerous stones to stop people parking near Longis Bay.

The stones were placed after GSC chairman Bill Walden presented a report on vehicle tracks and erosion.

Committee members then voted unanimously to approve work costing up to £1,500 to improve the surface of the Raz Causeway access track and line the route with large stones to prevent further damage by vehicles.

Nigel Dupont, who lives opposite, said: "I've renamed the General Services Committee the Great Stone Catastrophe."

Mr Dupont said the solution far outweighed the problem.

"Those tracks have been there since dot and this won't make much difference. People will still park there.

"At the peak of the summer season 30 or 40 cars park in the area. They will now park on the road or get around the stones and start new tracks.

"We've had all winter to do this but we choose to do it right in the middle of the season - it's nuts."

Mr Dupont also said he was disappointed about the lack of accountability.

"It is crazy that our States can do this and no-one is held accountable. I've spoken to GSC members and civil servants and they all just hide behind the committee decision."

Ann Wheeler said: "I just find this so incredible. There was no notice and no information from the States as to why they've done this. The stones look dreadful."

When asked why the stones had been placed, States chief executive Roy Burke quoted the GSC minute from the relevant meeting.

GSC members Paul Arditti and John Beaman said the issue would be discussed at the next meeting.


---
Next story: Tidal power progress
Previous story: Grease is the word
Current issue 1278 - Sep 8th 2023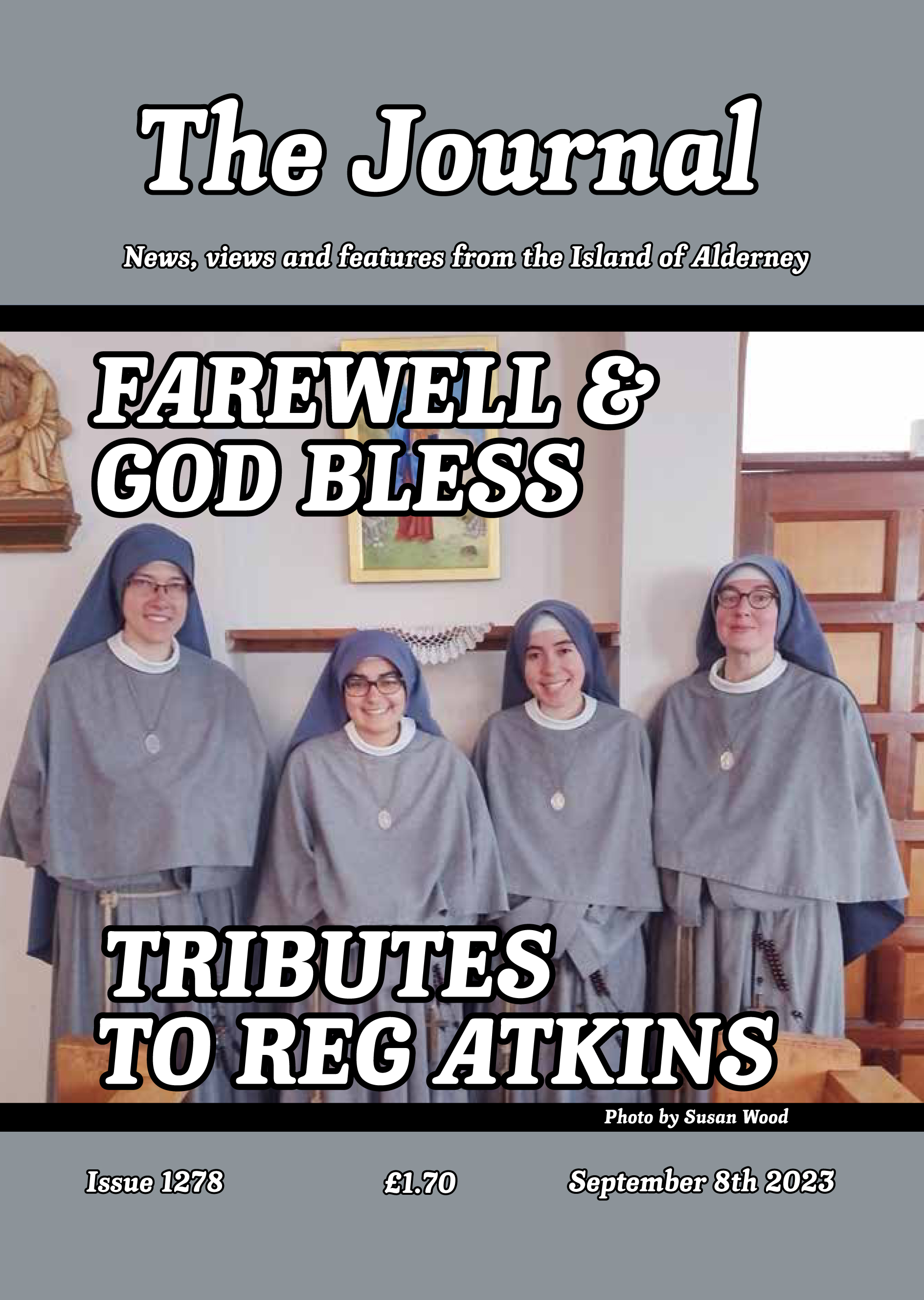 FAREWELL & GOD BLESS
TO THE NUNS
TRIBUTES TO REG ATKINS
Back Issues
Back issues
of the Journal are now available

The Guernsey Bereavement Service has made three visits to Alderney over the past few months and would like to continue to help you. We are visiting the island again on Tuesday, 12th November 2013 and would invite anyone who feels they would like Bereavement Counselling to telephone the Bereavement Service Office on 257778 to make a time to meet one of our counsellors.

What's on in Alderney

, ,

, ,
Journal all over the World

Great Wall photo wins picture prize
Things to do in Alderney
Contact details of Alderney Clubs and Societies