"Let us run our own police force"
Posted Tue 1st March 2011 at 15:18
States member Paul Arditti thinks Alderney should run its own police force.

Mr Arditti believes the island should seriously consider breaking away from Guernsey Police in an effort to save cash and prevent local officers from being "micro-managed".

Alderney's police force is currently funded as part of the transferred services. It is controlled by Guernsey Police.

Mr Arditti, who is one of Alderney's Guernsey States representatives and continues to represent sacked sergeant James Priest, said: "The current problems with Guernsey Police have led me to think that it is prudent to reconsider the best form for the transferred services to take.

"There could be considerable savings if Alderney managed its own officers, and this could avoid the problem of micro-management of our officers and broken promises made to our sergeants that they would have proper levels of responsibility."

Mr Arditti believes the number of officers could be cut and money saved on a reduction in the amount of staff sent to the island to cover shift work. Alderney Police currently employs a sergeant, three constables and a traffic officer.

Mr Arditti said: "Excluding holidays and Alderney Week, I believe there's a requirement for two or three permanent Alderney officers, rather than the current five officers and innumerable officers who are billeted here."

Alderney has had five sergeants in the last ten years and only one, Jeff Hill, lasted until the end of his contract - something which is a big concern for Mr Arditti. He thinks the island's top officer needs to control policing and not constantly be forced to adhere to Guernsey rules.

"This arises in part from a concern in Alderney about the failed attempts to micro-manage our officers from Guernsey.

"It seems to me that such attempts will continue to fail in the future, so something needs to be done. Here's an opportunity to kill at least two birds with one stone, namely the cost and inevitability of micro-management."

Mr Arditti added: "I'm going to look into it. I'm going to call for the facts and figures and study it. I shall approach the Policy Council to see if there's any appetite for this."

A spokesman for Guernsey's Home Department said: "Policing in Alderney is a service supplied from Guernsey under the 1948 Agreement and the Home Department is not aware of any move by the States of Alderney to change the current arrangement."

A Guernsey Police spokesman described the matter as "political".

He added: "The issue of supervision will be discussed with the authorities in Alderney during the chief officer's forthcoming visit."




---
Next story: Two burglaries: woman arrested
Previous story: Six dead after Noel Hayes plane crashes
Current issue 1279 - Sep 22nd 2023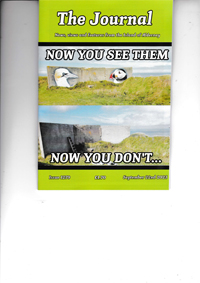 Back Issues
Back issues
of the Journal are now available

The Guernsey Bereavement Service has made three visits to Alderney over the past few months and would like to continue to help you. We are visiting the island again on Tuesday, 12th November 2013 and would invite anyone who feels they would like Bereavement Counselling to telephone the Bereavement Service Office on 257778 to make a time to meet one of our counsellors.

What's on in Alderney

, ,

, ,
Journal all over the World

Great Wall photo wins picture prize
Things to do in Alderney
Contact details of Alderney Clubs and Societies