Two teenagers guilty of stealing booze
Posted Mon 9th August 2010 at 17:09
Two teenagers pleaded guilty to stealing £100 worth of beer at the Court of Alderney.

Andrew Grogan, 18, of Queen Elizabeth II Street, and a second defendant, who cannot be named for legal reasons, admitted taking 21 cans of Bavaria, 12 bottles of Corona, 12 bottles of London Pride, 10 cans of Guinness and seven cans of Blackthorn from Alderney Football Club on May 28.

The defendants both pleaded not guilty to trespassing with the intention to steal.

Chief Inspector Philip Falla, prosecuting, dismissed the trespassing and intention to steal charge following the pleas.

Advocate Paul Lockwood, mitigating, said social enquiry reports would need to be carried out on both defendants and asked for the case to be adjourned.

Jurats agreed the case would be heard on October 7. The defendants were released on unconditional bail.
---
Next story: Sizzler's Alderney airline plan
Previous story: Police receive noise complaints
Current issue 1234 - Nov 26th 2021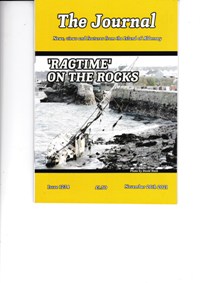 Back Issues
Back issues
of the Journal are now available

The Guernsey Bereavement Service has made three visits to Alderney over the past few months and would like to continue to help you. We are visiting the island again on Tuesday, 12th November 2013 and would invite anyone who feels they would like Bereavement Counselling to telephone the Bereavement Service Office on 257778 to make a time to meet one of our counsellors.

What's on in Alderney

, ,

, ,
Journal all over the World

Great Wall photo wins picture prize
Things to do in Alderney
Contact details of Alderney Clubs and Societies