Quay cost questioned at meeting
Posted Fri 16th October 2009 at 09:30
The final cost of refurbishing Alderney's commercial quay was questioned at Wednesday's people's meeting.

Renovating the Braye Harbour structure has already exceeded £11m, despite the States originally agreeing a £9.5m budget last year. Numerous unforeseen circumstances, such as the upper berth's weak condition, have pushed the cost of the project skywards.

Former States member Frank Dean said any extra cash spent on the quay would affect other capital projects.

"There seems to be a perception in the community that this project has been both badly managed and considerably overspent. I don't subscribe to these but I would like to know whether we are getting to the point where we know what it will cost.

"We were going to get an all-singing, all-dancing quay for £9.5m but we're now admitting that we have overspent by £1.5m, plus £68,000 on surveys and an extra £275,000 in this Billet. Is £12m going to be the total figure?"

Mr Dean added: "The over spend at the moment almost covers the cost of the New Connaught Care Home. The quay is taking money away from all the other projects. I wouldn't say the quay is stealing money but it indicates that we should be starting to think about pausing for breath."

Chief executive David Jeremiah said a full report on the quay would be presented at next week's States meeting. He went on to say he expected the project to be judged a triumph in future.

"One can always avoid these sorts of things if one doesn't take on projects. At the end of the day we will have a quay which will last for generations.

"Marine projects are particularly difficult and in years to come most people will recognise this as an achievement."

The full States will meet on October 21 at 5.30pm in the Courthouse.
---
Next story: Quay nightmares for States member
Previous story: C-Permit plans are 'hare brained'
Current issue 1279 - Sep 22nd 2023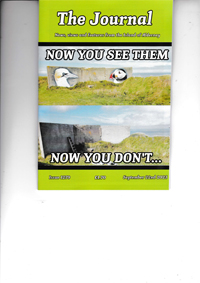 Back Issues
Back issues
of the Journal are now available

The Guernsey Bereavement Service has made three visits to Alderney over the past few months and would like to continue to help you. We are visiting the island again on Tuesday, 12th November 2013 and would invite anyone who feels they would like Bereavement Counselling to telephone the Bereavement Service Office on 257778 to make a time to meet one of our counsellors.

What's on in Alderney

, ,

, ,
Journal all over the World

Great Wall photo wins picture prize
Things to do in Alderney
Contact details of Alderney Clubs and Societies