Victoria Street branded worse than London
Posted Mon 17th August 2009 at 13:50
Anti-social behaviour in Victoria Street has been branded "worse than in London".

Numerous St Anne householders have recently complained of groups shouting, swearing and not respecting people's property during the early hours.

Victoria Street resident Philippa Arditti, who moved to the island from England's capital two years ago, outlined what she and husband Paul are forced to put up with.

"The noise, language and general disrespect in the early hours of the morning are worse in Alderney than in London.

"We've had visitors stay with us this summer and I don't think any of them will ever come again. They certainly don't think of Alderney as a nice quiet place to come on holiday."

Another Victoria Street householder, Mark Harding, says he has only had three nights sleep in almost four weeks.

"In 27 days I've managed to sleep uninterrupted just three times. As well as listening to shouting and swearing, I've had to put up with people urinating in my shop doorway and setting off fire crackers at four in the morning.

"I've also broken up fights in the early hours and heard someone carrying a radio up the street."

Mr Harding, who runs Alderney Angling and All Sorts with partner Fiona, added: "When we moved here we expected a bit of noise but it has got much worse recently.

"I just want everybody to be courteous. We can't expect the police to be walking the streets at 3am every night - people have to look at themselves."

Mr Arditti, a lawyer, said: "I have been consulted by many of the residents in Victoria Street and like them I too have experienced swearing, chanting and shouting.

"Victoria Street is a residential street like any other. If you wake someone up from their sleep in this way your conduct is clearly unlawful.

"It has to stop very quickly and Chamber of Commerce members are saying the same thing.

"It is not a case of balancing the rights of the noise makers with the residents' rights because the noise makers have no legal rights. There is no legal right to congregate in a public highway and wake people up."

Mr Arditti believes conditions need to be imposed on licensed premises in the area.

"Perhaps there needs to be conditions attached to licenses. The police need support from the States of Alderney, Jurats and Guernsey Police to enable them to maintain law and order equally in all parts of the island. The police here have got the message - they now need all the tools to do the job.

"A Victoria Street publican told me one way of preventing rowdy behaviour would be for the States to invite expressions of interest to build a nightclub in one of the quarries. If successful he would buy a bus for his customers."

Members of the police consultative group recently released a statement calling for islanders to behave in St Anne. It appeared in the last issue of The Journal.

Sergeant James Priest, of Alderney Police, confirmed a number of incidents had occurred in the past few months. He also revealed the amount of complaints from Victoria Street residents had risen since the Chez Andre pub reopened.
---
Next story: Miracle escape from burning plane
Previous story: Weather fails to dampen spirits
Current issue 1279 - Sep 22nd 2023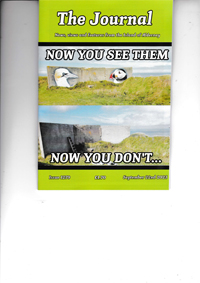 Back Issues
Back issues
of the Journal are now available

The Guernsey Bereavement Service has made three visits to Alderney over the past few months and would like to continue to help you. We are visiting the island again on Tuesday, 12th November 2013 and would invite anyone who feels they would like Bereavement Counselling to telephone the Bereavement Service Office on 257778 to make a time to meet one of our counsellors.

What's on in Alderney

, ,

, ,
Journal all over the World

Great Wall photo wins picture prize
Things to do in Alderney
Contact details of Alderney Clubs and Societies