Max's Search for a Star
Posted Fri 30th January 2009 at 15:51

ALDERNEY music producer Max Mason is to host X-Factor-style auditions in Jersey and Guernsey.

Max, who set up Wowave Productions with lyricist and fellow islander Jane Aireton last year, is hoping to unearth a pop star to front several songs he has submitted to two major London record labels.

Called Search for a Star, auditions will be held at Guernsey's Moores Hotel on 15 February and the Mayfair Hotel in Jersey on 16 February. Both events will run from 6-9pm.

Max, who has built a recording studio in his Braye Street home, outlined what he is looking for.

'We want anyone who wants to be a pop star and is aged between 16 and 30 to get in touch and come along for an audition.

'Ideally we're looking for someone who is great looking and has a fantastic voice. They should also have charisma, character and individuality.

'We will sign up anyone who we think has the potential to make it in the music industry. Our aim is to give the world a star from the Channel Islands.'

Contestants will perform in front of a panel consisting of Max, London-based record producer Mike Greenway, Alderney Journal editor James Varley and a representative from Island FM.

Max went on to detail the audition process.

'Everyone who arrives will be called into a small audition room, where they will be asked a few simple questions. A photographer will then take a picture of the contestant before he or she is asked to perform a song of their choice.

'Each performance will be filmed ? but this is simply for our records and so we can assess each person later on.'

Max advised contestants not to be nervous.

'The most important thing to do is relax. Everyone who comes to the auditions must remember this is a fun and informal event that is simply a great chance for talented people to show us whether they have star quality.'

Successful applicants will be signed to Wowave and given the opportunity to record one of the label's songs ? many of which have already been given the seal of approval from record company executives.

Max said: 'The lucky contenders will be notified about a week after their audition and invited to visit Wowave's recording studio in Alderney. While they're here they will record a song which will be presented to one of our contacts in London in the hope of the artist being signed.

'Anyone who is successful will have all their expenses paid for and also be asked to take part in a photo shoot.'

Max forged links in the music industry in the mid-1980s when he almost made it as a pop star. He signed a two-year recording contract with Cherry Records and took part in a Smash Hits photo shoot but a planned single was pulled at the last minute.

Undeterred, Max went on to work in America and wrote hit track Doin' It ? a song which went on to sell more than 750,000 copies worldwide.

During his time in the industry, Max made numerous contacts.

He said: 'I have umpteen contacts in London who are eager to hear a Channel Islands star sing the songs Jane and I have come up with.

'Two record labels have expressed a lot of interest in the songs and want me to find someone to front them, with the idea being that they go on to become international stars.'

Max is also related to one of the world's most prolific songwriters ? Barry Mason ? who has worked with Elvis Presley, Tom Jones and Engelbert Humperdink, among others. Barry has sold more than 60 million records worldwide, thanks to hit recordings such as Delilah and The Last Waltz.

Anyone interested in taking part in the auditions should call 07839 107001 or visit www.wow.gg and click on 'submit your talent'.
---
Next story: Biggest snow fall in 27 years
Previous story: President outlines States' failings
Current issue 1278 - Sep 8th 2023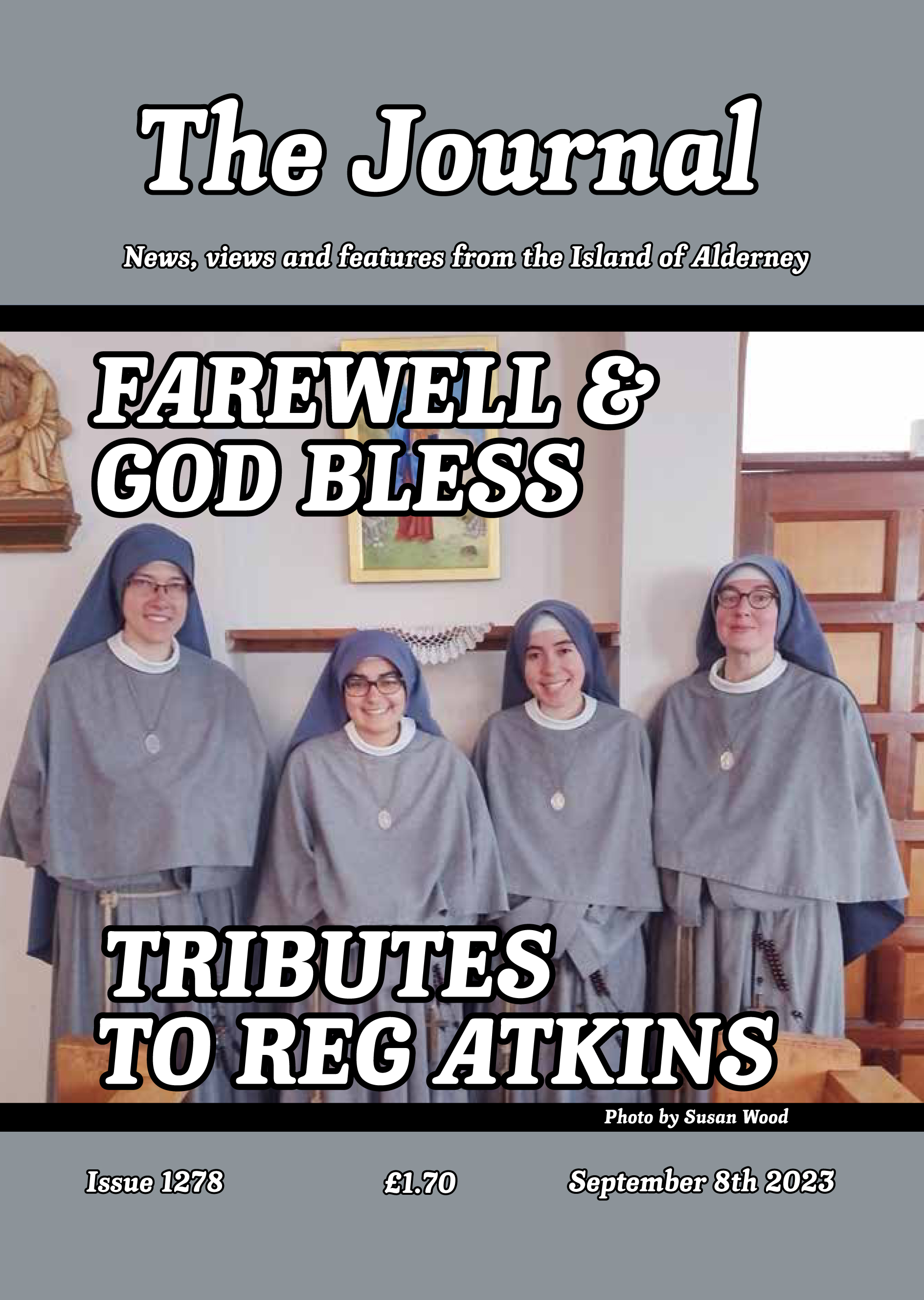 FAREWELL & GOD BLESS
TO THE NUNS
TRIBUTES TO REG ATKINS
Back Issues
Back issues
of the Journal are now available

The Guernsey Bereavement Service has made three visits to Alderney over the past few months and would like to continue to help you. We are visiting the island again on Tuesday, 12th November 2013 and would invite anyone who feels they would like Bereavement Counselling to telephone the Bereavement Service Office on 257778 to make a time to meet one of our counsellors.

What's on in Alderney

, ,

, ,
Journal all over the World

Great Wall photo wins picture prize
Things to do in Alderney
Contact details of Alderney Clubs and Societies