President outlines States' failings
Posted Thu 15th January 2009 at 10:25
A list of complaints about Alderney's government was read out by the island's President during the first States meeting of 2009.

Sir Norman Browse, who was re-elected as President unopposed last year, began his presidential address by paying tribute to former States member Barry Pengilley, who died on Christmas Eve.

He then praised the States for redeveloping the commercial quay, beginning essential water and sewage projects and getting a tidal energy scheme up and running.

However, he went on to say the States had failed to maintain its property and not managed to obtain a reduction in rates for small businesses.

Sir Norman then asked whether the States would repair St Anne's Church "before the roof has collapsed".

The criticism began with Sir Norman questioning the reasons behind the election of five new States members since last October.

He said: "What are the main implications of such a major change of membership? Does it mean that the electors are satisfied or dissatisfied with what the States has done over the past few years?

"I suspect that it would not have occurred if the electors had been wholly satisfied with the States' activities. If I am right, then all members, but especially those who have already served two or more years, should reflect on what aspects of the government's work needs revision. What has the States done badly, or more likely, not done what it should have?"

Sir Norman then detailed specific concerns.

"There is a general concern that the States has not been able to obtain any concessions, especially for small shops, in the new rating system. All acknowledge that our two Guernsey representatives tried very hard to get concessions and almost succeeded, so we all hope that with more information to support their case they will persist and prevail this year."

Sir Norman went on to criticise the States for not looking after its properties, including St Anne's Church, which is known as the Cathedral of the Channel Islands.

"Although approving the proposal to establish a housing association, there is a general concern that the States does not look after its possessions well. If our houses had been properly maintained, a housing association might not have been necessary and the cost of restoring the Courthouse, the Island Hall and St Anne's House much less.

"The States' failure to maintain its property is reflected in the deterioration of the pavements in Victoria Street. Blocks are already coming loose just 18 months after spending £100,000 on their installation.

"The States keeps moving the repair of its largest and most important building, St Anne's Church, down the list of priorities. Does the States intend to fulfil its 200-year obligation before or after the church roof has collapsed?"

Also at the meeting, the first for new members Peter Allen, John Beaman, Boyd Kelly and Geoffrey Sargent, the States approved plans to form a housing association by nine votes to one.

Mr Beaman, who voted against the proposal, said he didn't feel comfortable with the States allowing a private company to take on property and land owned by the government.

He also said a housing association in the island would come under the umbrella of Guernsey Housing Association ? which he declared had a "chequered past".

Ian Tugby said he agreed with some of Mr Beaman's points and said that any legislation leading to the formation of a housing association needed to be carefully considered.

Richard Willmott said approving the proposal would allow the States to produce a business plan and put the island on the road to improving its housing stock.

Meanwhile, Mr Willmott was re-elected unopposed as chairman of Policy and Finance, while Bill Walden was re-elected unopposed as chairman of General Services.

Liz Bennett is the only new chairman, after standing unopposed to run Building and Development and Control, following Barbara Benfield's decision to stand down from the States at last month's election.

Six members put themselves forward for five seats on General Services: Mr Beaman, Mr Kelly, Tony Llewellyn, Mr Tugby, Mr Sargent and Colin Williams. Mr Sargent missed out on selection by one vote but went on to sit on Building and Development Control, along with Mr Allen, Mr Llewellyn and Mr Willmott.

The voting means that every member will sit on at least one committee, as well as Policy and Finance, which is mandatory.

Mr Walden and Mr Willmott were confirmed as Alderney's representatives in Guernsey, after standing unopposed in December's plebiscite. Mr Allen and Mrs Bennett will act as the island's alternative representatives.
---
Next story: Max's Search for a Star
Previous story: States members to receive flat-rate salary
Current issue 1284 - Dec 1st 2023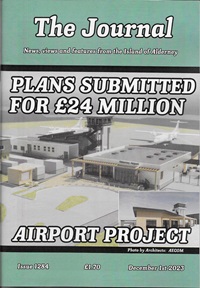 PLANS SUBMITTED FOR £24 MILLION AIRPORT PROJECT
Back Issues
Back issues
of the Journal are now available

The Guernsey Bereavement Service has made three visits to Alderney over the past few months and would like to continue to help you. We are visiting the island again on Tuesday, 12th November 2013 and would invite anyone who feels they would like Bereavement Counselling to telephone the Bereavement Service Office on 257778 to make a time to meet one of our counsellors.

What's on in Alderney

, ,

, ,
Journal all over the World

Great Wall photo wins picture prize
Things to do in Alderney
Contact details of Alderney Clubs and Societies