C-luckiest chicken in the world
Posted Tue 25th November 2008 at 10:30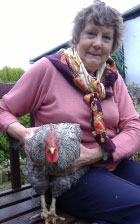 Some chickens have all the c-luck.

In fact, the feathered friend in question (pictured right with Jeanne Mapp) has had more than his fair share.

He's survived a General Services Committee (GSC) campaign to have him and his friends killed, an attempt by Public Works staff to trap him and, eventually, a culling by two pest control officers from Guernsey.

And guess what he did to avoid the gunmen? He crossed the road.

Mrs Mapp, who protested against the culling of the chickens from day one, rescued the bird after being tipped off.

She said: "It was the Tuesday after the men had been. Somebody told me she had seen a chicken near the airport so I went to have a look. In turned out he was across the road from where the chickens used to be. He had obviously avoided the men but didn't look very well."

Mrs Mapp said she found the bird in a terrible condition.

"He was in a bit of a state. He'd lost half his feathers and injured his leg. He's also blind in one eye so you could certainly say he's been in the wars."

Mrs Mapp took the sick bird home with her and placed him in a coup with two other chickens, Bluffy and Rosie, which she has kept for more than three years.

"When I brought him home I thought he would die. I put him in the coup with my other chickens and he was very quiet. I didn't tell anyone because I thought the States might take him off me had they known."

Despite Mrs Mapp's fears, the chicken quickly settled into his new home and has now started putting on weight.

"The other two took to him very quickly. They eat with him and really like him ? he's definitely part of the family now. He's starting to put on weight and most of his feathers have grown back. He's a real survivor."

Mrs Mapp says the rescue of the bird has helped ease the pain of the culling, which took place in October.

"This is something of a happy ending, so I suppose every cloud has a silver lining.

"The chickens are no bother and I enjoy having them ? we even get a couple of eggs now and again."

Mrs Mapp, who organised a sit-in at the airport and presented a petition containing more than 200 signatures to chief executive David Jeremiah, also had a final word for the States.

"The States spent £1,500 on culling the chickens and they couldn't even get them all."

The GSC ordered the culling of more than 20 birds near the airport after saying they had contaminated the island's water supply.
Related stories:
---
Next story: President against public committee meetings
Previous story: Tidal plans passed; Frank Dean resigns
Current issue 1278 - Sep 8th 2023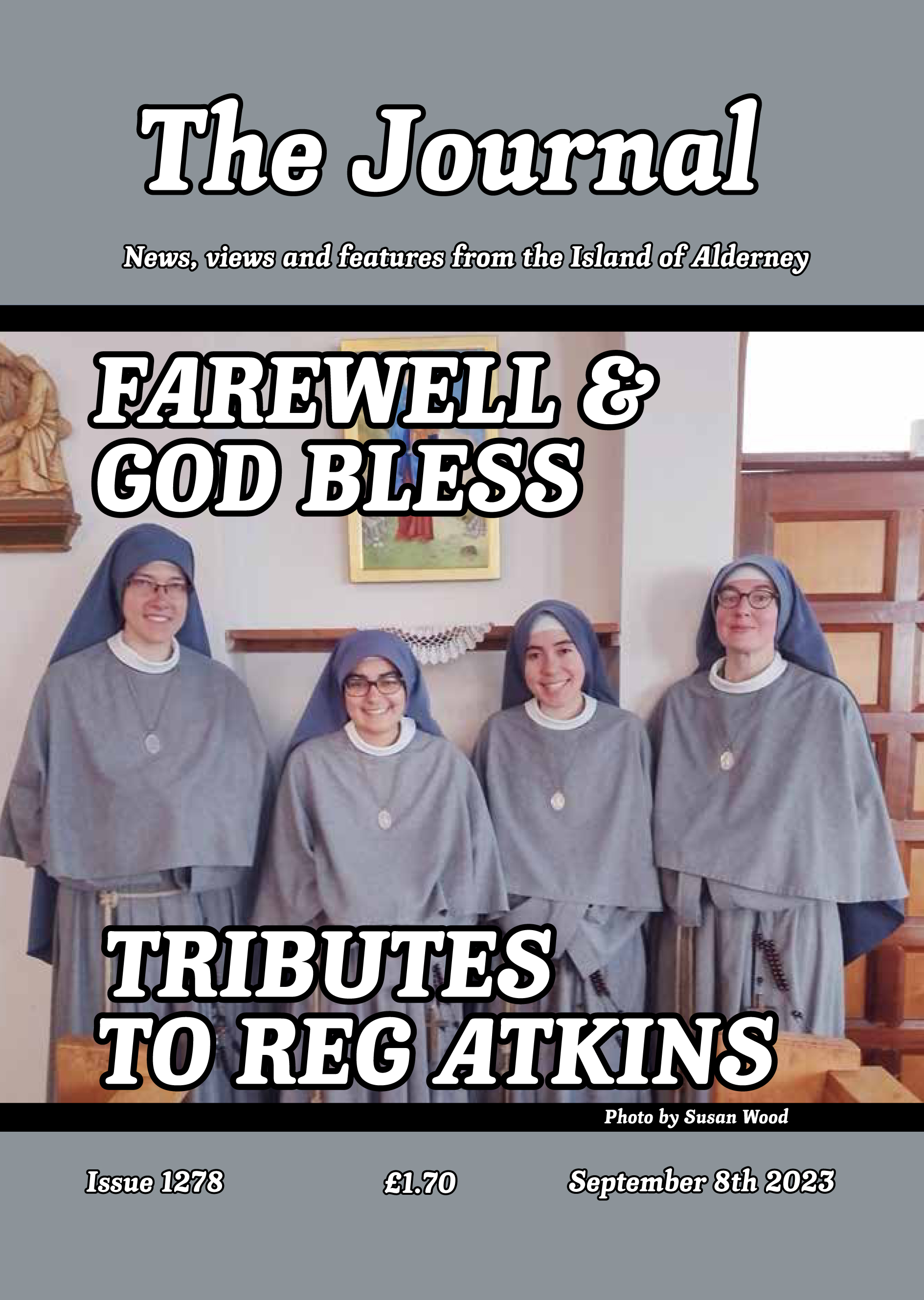 FAREWELL & GOD BLESS
TO THE NUNS
TRIBUTES TO REG ATKINS
Back Issues
Back issues
of the Journal are now available

The Guernsey Bereavement Service has made three visits to Alderney over the past few months and would like to continue to help you. We are visiting the island again on Tuesday, 12th November 2013 and would invite anyone who feels they would like Bereavement Counselling to telephone the Bereavement Service Office on 257778 to make a time to meet one of our counsellors.

What's on in Alderney

, ,

, ,
Journal all over the World

Great Wall photo wins picture prize
Things to do in Alderney
Contact details of Alderney Clubs and Societies