Tidal plans passed; Frank Dean resigns
Posted Tue 11th November 2008 at 09:54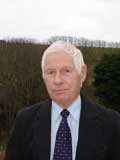 Plans to speed up Alderney's tidal power project have been given the green light.

A disagreement between the States' representatives, the Alderney Commission for Renewable Energy, and developers Alderney Renewable Energy had threatened to derail the latest proposals.

However, the two bodies put pen to paper on a new deal ? which includes the scrapping of a pilot project planned for next year ? just minutes before last night's States meeting.

Six of the island's ten politicians voted in favour of the scheme, which will lead to electricity being generated in Alderney waters two years earlier than planned. Richard Willmott, Colin Williams, Liz Bennett, Ian Tugby, Tony Llewellyn and Bill Walden all voted in favour, while Barbara Benfield, Lin Maurice and Barry Pengilley abstained.

Frank Dean was the only member to vote against the proposal and he resigned immediately after the meeting.

Buy this week's Journal, which will be in the shops on Friday, for the full story.
Related stories:
---
Next story: C-luckiest chicken in the world
Previous story: Tidal trouble revealed at people's meeting
Current issue 1284 - Dec 1st 2023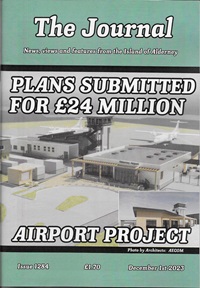 PLANS SUBMITTED FOR £24 MILLION AIRPORT PROJECT
Back Issues
Back issues
of the Journal are now available

The Guernsey Bereavement Service has made three visits to Alderney over the past few months and would like to continue to help you. We are visiting the island again on Tuesday, 12th November 2013 and would invite anyone who feels they would like Bereavement Counselling to telephone the Bereavement Service Office on 257778 to make a time to meet one of our counsellors.

What's on in Alderney

, ,

, ,
Journal all over the World

Great Wall photo wins picture prize
Things to do in Alderney
Contact details of Alderney Clubs and Societies