Willmott believes in marina project
Posted Thu 17th July 2008 at 10:14
A marina could boost Alderney's economy and lead to job opportunities in the island, says States member Richard Willmott.

Policy and Finance chairman Mr Willmott told Wednesday evening's people's meeting a public exhibition on the project would be held this month.

Mr Willmott said: "It is very, very early stages but we want to gain public opinion and see how we might progress this idea.

"I believe the business a marina can bring to the island is very valuable. The extra trade for restaurants, shops and marina-associated business could boost the local economy and provide jobs for people who want to remain in the island."

Mr Willmott said a public exhibition is planned for July 30.

The possibility of a smoking ban in Alderney was also discussed at the meeting, with one islander questioning the benefit of following in the footsteps of Guernsey.

He said: "Businesses are under a lot of pressure at the moment and I don't think a smoking ban will help.

"What real benefit is there going to be to introducing a smoking ban? It will lead to a lot less business."

Mr Willmott said: "I was asked by one business owner when the smoking ban would be brought in; he said tourists were complaining about the fact there isn't a ban.

"A ban was introduced two years ago in Guernsey and it has been a great success."

The future of Alderney Electricity (AEL) was also debated at the Island Hall gathering.

Four non-executive directors recently resigned from the company after the States, who owns 76 per cent of the business, imposed a series of resolutions.

Mr Willmott, who sits on AEL's board as the States representative, said the board will probably be made up of four or five members in future.

He said: "AEL's board will probably consist of a chairman, chief executive officer, non-executive technical director, a States director and one other.

"We are hoping to announce the appointment of a non-executive technical director next week but it requires another company's board's approval.

"It will be a very good announcement when it happens."
---
Next story: Quay work continues to progress
Previous story: States asked to hold October by-election
Current issue 1278 - Sep 8th 2023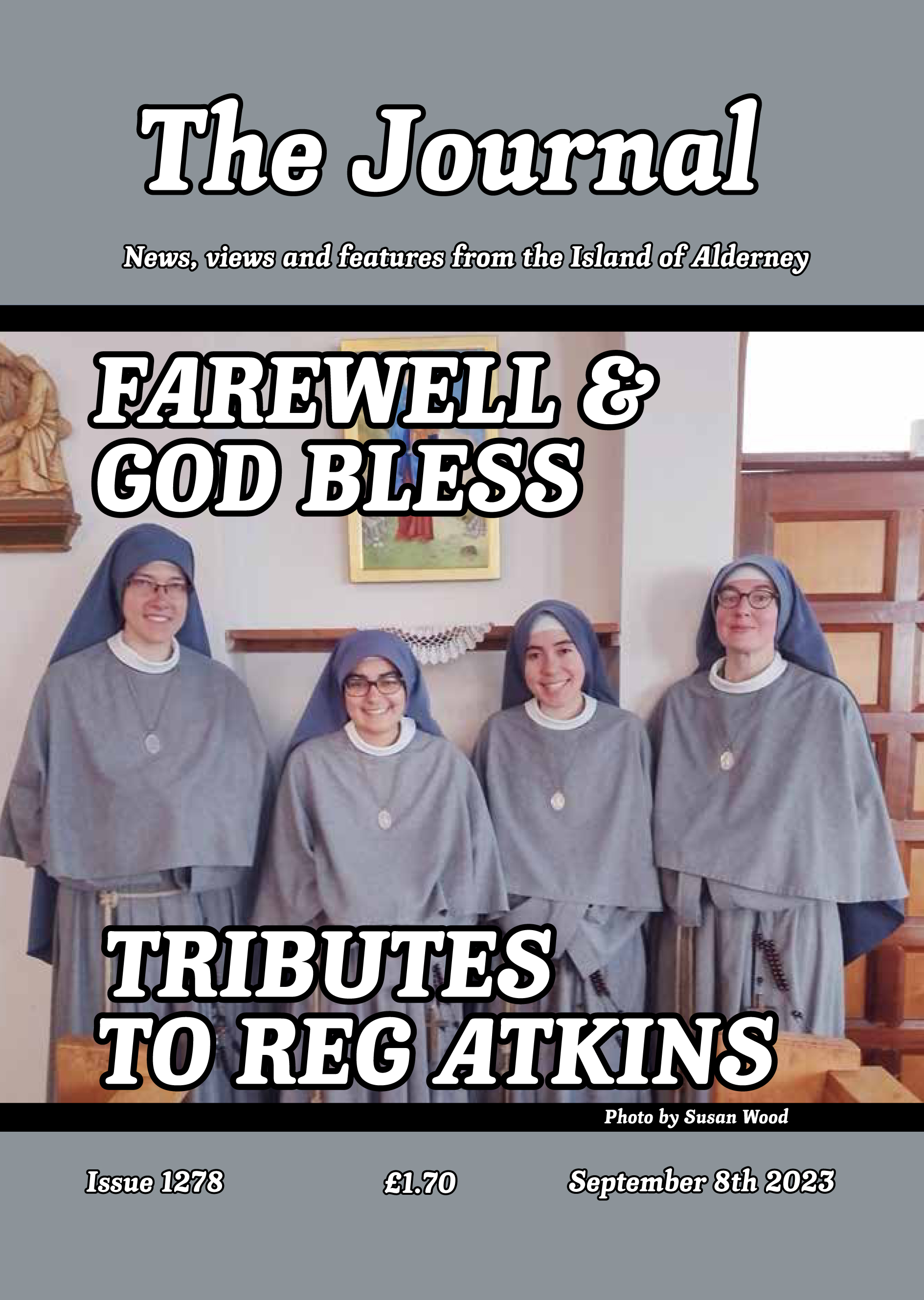 FAREWELL & GOD BLESS
TO THE NUNS
TRIBUTES TO REG ATKINS
Back Issues
Back issues
of the Journal are now available

The Guernsey Bereavement Service has made three visits to Alderney over the past few months and would like to continue to help you. We are visiting the island again on Tuesday, 12th November 2013 and would invite anyone who feels they would like Bereavement Counselling to telephone the Bereavement Service Office on 257778 to make a time to meet one of our counsellors.

What's on in Alderney

, ,

, ,
Journal all over the World

Great Wall photo wins picture prize
Things to do in Alderney
Contact details of Alderney Clubs and Societies