No midwives at the Mignot for expectant mums
Posted Mon 13th April 2015 at 14:00
Alderney no longer has any practicing midwives on the Island, it has emerged.

At least five women are expecting babies between May and September but the two resident nurses at the Mignot Memorial Hospital qualified to work as midwives cannot perform enough hours to retain their midwifery registration.

The average birth rate in Alderney is 10 babies a year and until recently there have been two registered midwives at the Mignot Memorial hospital.

A spokesman for the Health and Social Services Department confirmed that expectant mothers would now have to visit their GP for midwifery care or book appointments with visiting midwives from Guernsey.

"For nurses and midwives to retain their registration with the National Midwifery Council they are required to work 450 clinical hours per year and carry out 35 hours of updating relevant to their speciality," he said. "The midwives in Alderney therefore have had insufficient midwifery clinical hours to enable them to work 450 hours in Alderney for midwifery alone and are therefore no longer able to remain on the NMC register as midwives."


---
Next story: Families tell of shock over Dr Lyons inquiry
Previous story: Miss Alderney 2015 announced
Current issue 1279 - Sep 22nd 2023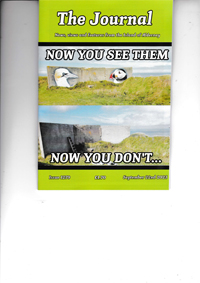 Back Issues
Back issues
of the Journal are now available

The Guernsey Bereavement Service has made three visits to Alderney over the past few months and would like to continue to help you. We are visiting the island again on Tuesday, 12th November 2013 and would invite anyone who feels they would like Bereavement Counselling to telephone the Bereavement Service Office on 257778 to make a time to meet one of our counsellors.

What's on in Alderney

, ,

, ,
Journal all over the World

Great Wall photo wins picture prize
Things to do in Alderney
Contact details of Alderney Clubs and Societies